As our lives get more busy and the digital world takes over do we really spend any time on ourselves? It's just as important to be aware of what's going on inside as well as outside of our bodies. Mindfulness is living in the moment and being aware of our thoughts and feelings. According to former director of the Oxford Mindfulness Centre highlights the importance of Mindfulness ,"When we do that, it can positively change the way we see ourselves and our lives".
Set yourself some time even if it's a few minutes for some mindfulness. Tuning into your body's thoughts and emotions can give you the opportunity to deal with them, and to become aware of signs of stress. When finding the right mindful app for you it's worth thinking what you need and what you like. For example if you can't stand listening to a narrator's voice then an app with this isn't for you.  We have found a variety of apps that are worth you trying to find your inner peace and state of relaxation.
Calm: Free download (optional subscription £35.99/year)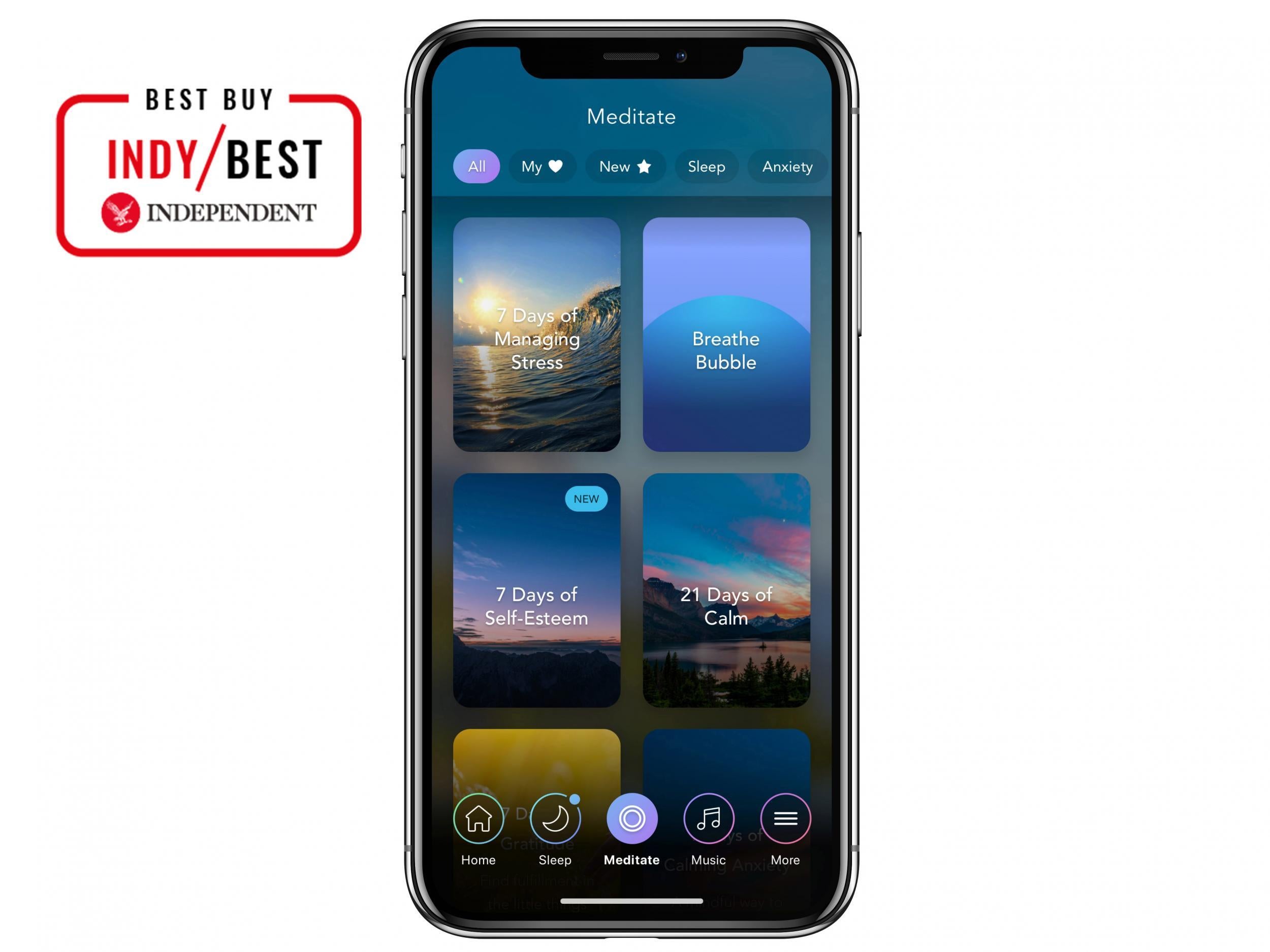 This app is one if you love the sounds of nature. The soothing sounds ranging from pouring rain to rolling waves help you to the path of relaxation. Daily Calm sessions which help you to unwind and refocus your attention. There is also exclusive music tracks to help you focus, relax or sleep. There are different sections such as Calm Body which is a series of 10 minute guided videos on mindful movement. Also there are sleep stories which are calming tales narrated by celebrities such as Stephen Fry and Matthew McConaughey. The nostalgia of being read a story is the soothing memory of being read a bedtime story as a child. We also think its great for a premium subscription that works out as £3 a month to have access to more mindfulness goodness.
Headspace: Free download (optional subscription £9.99/month)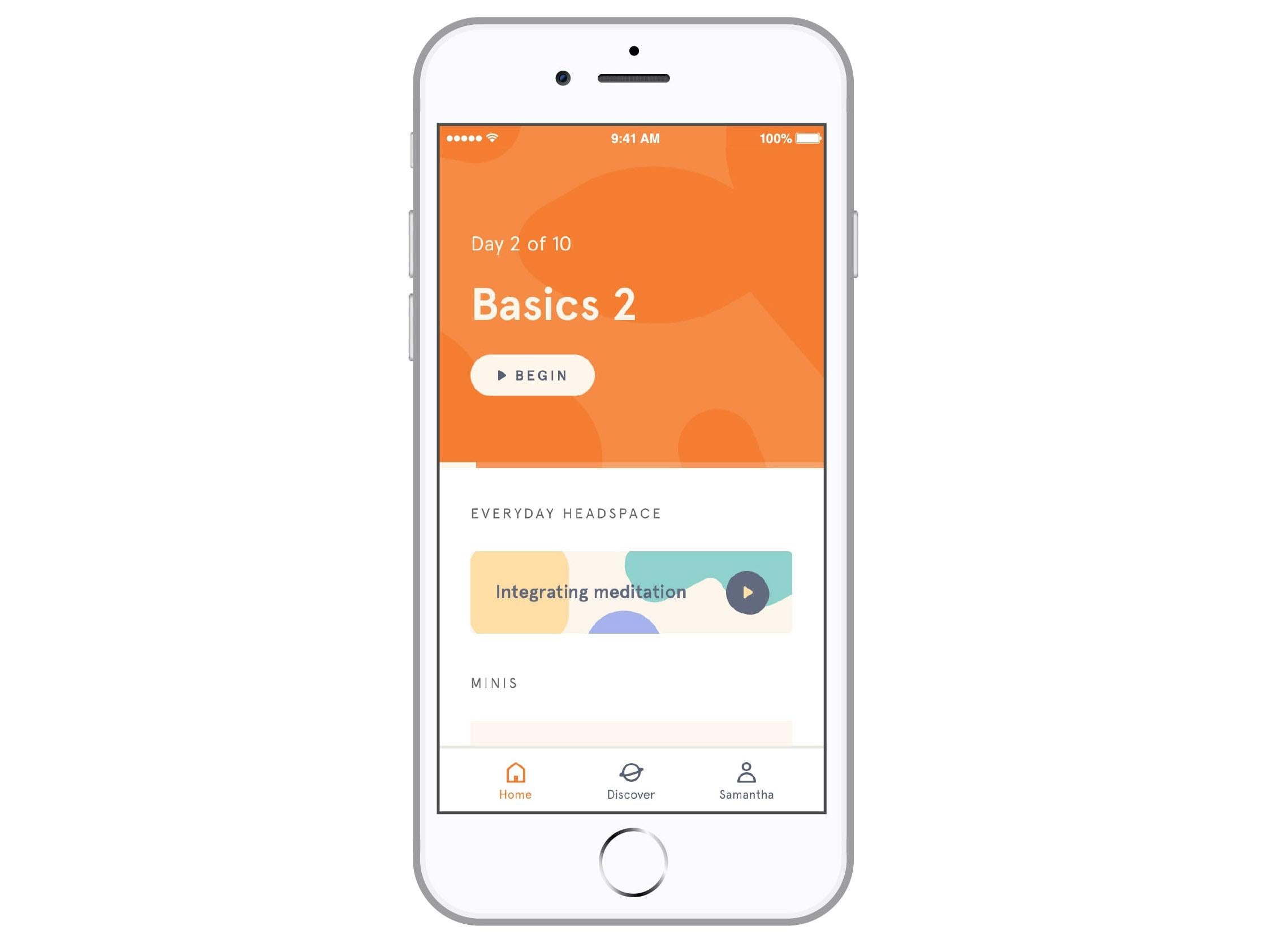 Headspace is one of the best-known mediation apps on the market. The app is a great choice if you want to learn the essentials of mediation and mindfulness. Each session has an option of three, five, or 10 minutes sessions to suit whatever time you have available. The sessions are easy to follow and focus on breathing, and going through to check in on your body to see how you are feeling. The narrator is Andy Puddicombe is the founder of Headspace and is a former Buddhist Monk. Headspace also offers bite sized "Minis" including a one minute breathing exercise, and themed sessions for the times when you need to add some extra mindfulness to your day.
Stop, Breathe & Think: Free download (optional subscription £9.99/month
This is a great app to allow you to check in with the app before meditating. Using a choice of words, it allows you to describe how you are feeling both physically and mentally. This is a great way after a busy day to get into the right mindset. The app then uses the information to recommend short guided meditations, or yoga practises to help with how you are feeling and to clear your head. The app describes it's self as an emotional wellness platform for the under 25's . You get 30 free activities, with more than 100 others available if you upgrade to premium, including some acupuncture videos.
10% Happier: Free to download (optional subscription £5.99/month
The 10% Happier app bills itself as "mediation for fidgety sceptics." Unlike other apps this has an alternative approach to mediation.  The short video lessons teach users more about mindfulness. You can set reminders to ensure you never miss a session. The nature of the app feels more personal and for the type of straight-taler who prefers no fuss.
Insight Timer: Free to download (optional subscription £55.99/year)
This is a great app that works more like a social network. It works as a world map showing how people are meditating at any one. it allows you to see who is nearby and to invite friends to join in with you. There are thousands of community groups where you can discuss all things mindfulness and meditation. Insight Timer offers the largest free library of guided meditations at 15,000 and counting. These range from beginners' flows, to sessions focused on self-love, better relationships and conquering addictions. There is a customisable timer to find your mediations whether you are on the go or if you want ambient background sounds.
Can you admit to swiping up over this lockdown period? We are all guilty of this as social media has become the new online retail platform. Brands work with influencers to promote their products through sponsored social media posts, long-term collaborations and...